11 février 2017
6
11
/

02
/

février
/

2017
08:00
et le script:
Now, I've always had a clear view about immigration. I believe that immigration has brought significant benefits to Britain, from Polish heroes who fought for us during the war to West Indians who helped us to rebuild afterwards; from those who've come to our shores seeking a safe haven from persecution, to those who've come to make a better life for themselves and their families and, in the process, have enriched our society by working hard, taking risks and creating jobs and wealth for the whole country.

Our migrant communities are a fundamental part of who we are and Britain is a far richer and stronger society because of them, whether it's great scientists, doctors, medical practitioners, artists, musicians, sports stars or business leaders, entrepreneurs, hard-walking – working businessmen and women. So many Great Britons today have family histories that have brought them to these shores. This is our island story: open, diverse and welcoming, and I am immensely proud of it.

But while I've always believed in the benefits of migration and immigration, I've also always believed that immigration has to be properly controlled. Without proper controls, community confidence is sapped, resources are stretched and the benefits that immigration can bring are lost or forgotten.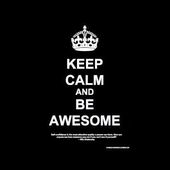 SPACES AND EXCHANGES - CO BAC ANGLAIS SUJET EXAMEN 2016 - SUJET 2
Sujet de Compréhension Orale en anglais. Sujet donné pour la session 2015-2016 en Terminales ES From:Cabinet Office, Prime Minister's Office, 10 Downing Street and The Rt Hon David Cameron MP ...